PPH Easyfit True Union Ball And Spring
PPH Easyfit True Union Ball And Spring
To make the ball round and smooth, the PPH EasyFit True Union and Spring Check Valve is mounted and ground to a precise tolerance. This reduces torque requirements and makes handling easier. Unions are designed to be completely closed. A wide range of water treatment and chlorination applications benefit from the use of these PPH Valves.
Several quality factors are checked before the PPH EasyFit True Union & Spring Check Valve is shipped to a client. While manufacturing in our avant-garde facility, our experts take care to employ the latest techniques and technology. Moreover, they follow the industry norms when it comes to the production of valves. It has outstanding acidic, caustic and chemical resistance.
Acid and corrosive substances are used as an alternative to stainless steel systems in many situations where corrosion resistance is required. In addition to the chemical manufacturing of PPH EasyFit True Union and Spring Check Valves, they are used in water purification, plating and metal processing, pulp and paper manufacturing, refining and power stations.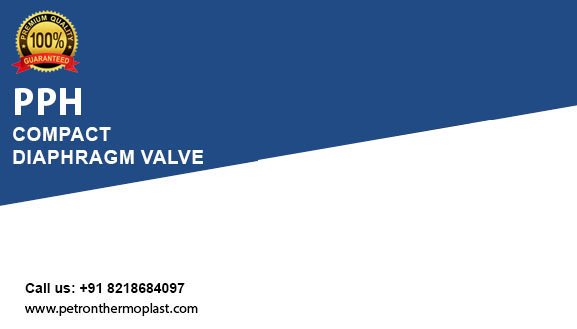 PPH COMPACT DIAPHRAGM VALVE
PPH DIALOCK 2-WAY DIAPHRAGM VALVE
PPH DUAL BLOCK 3-WAY BALL VALVE
PPH EASYFIT TRUE UNION BALL AND SPRING CHECK VALVE
PPH PNEUMATIC BUTTERFLY VALVE
PPH ELECTRIC ACTUATOR BALL VALV
PPH ELECTRIC ACTUATOR BUTTERFLY VALVE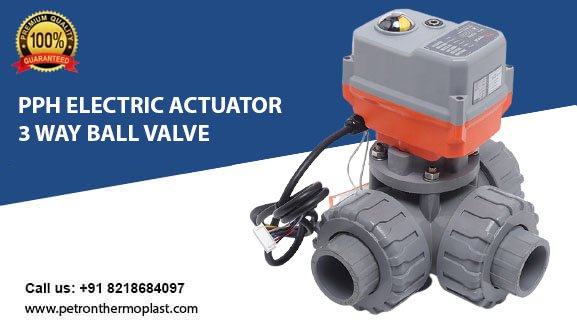 PPH ELECTRIC ACTUATOR 3 WAY BALL VALVE
PPH PNEUMATIC ACTUATOR 3 WAY BALL VALVE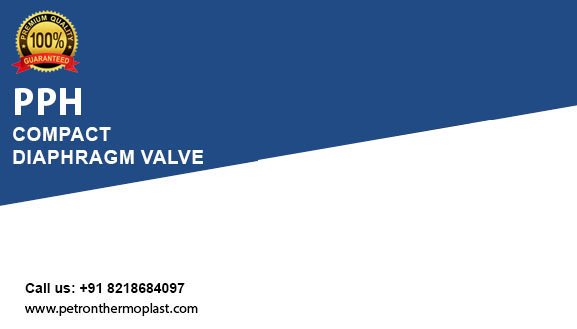 The Easyfit check valve line developed with Giugiaro Design offers two different versions: SXE with ball shutter and SSE with spring loaded shutter. Easyfit check valves stand out for the innovative installation method that guarantees reliable service over time. This valve is also equipped with the customisable Labelling System.
• Connection system for solvent weld and threaded joints
• Valve material compatibility (PVC-U) with water conveyance, drinking water and other food substances according to current regulations
• PN16 True Union valve body made for PVC-U injection moulding and Eu-ropean Directive 2014/68/EU (PED) compliant for pressurised equipment.
ISO 9393 compliant test requirements
• Fully interchangeable with VXE and VEE DN 10÷50 ball valve models
• Union nuts with rack for tightening adjustment via Easyfit handle or via Easytorque adjustment kit (available as accessories)
• Vertical (preferable for SXE model) and horizontal installation potential
Technical specifications
Construction
SXE: Easyfit True Union ball check valve with locked
carrier.
SSE: Easyfit True Union spring check valve
Size range
DN 10 ÷ 50
Nominal pressure
PN 16 with water at 20 °C
Temperature range
0 °C ÷ 60 °C
Coupling standards
Solvent welding: EN ISO 1452, EN ISO 15493, BS
4346-1, DIN 8063, NF T54-028, ASTM D 2467, JIS K
6743. Pipe coupling capacity according to EN ISO
1452, EN ISO 15493, DIN 8062, NF T54-016, ASTM D
1785, JIS K 6741.
Thread: ISO 228-1, DIN 2999, ASTM D 2464, JIS B
0203.
Reference standards
Criteri Costruttivi: EN ISO 16137, EN ISO 1452, EN ISO
15493
Metodi e requisiti dei test: ISO 9393
Installation criteria: DVS 2204, DVS 2221, UNI 11242
Valve material
PVC-U
Seal material
EPDM, FKM
Spring material (SSE)
Available in STAINLESS steel 316, Hastelloy C276,
A316 PTFE encapsulated (DN 32, DN 40 and DN 50 only)
DUAL BLOCK 3-WAY BALL VALVE
Technical Data
Dimensions
Components
Technical Data
PRESSURE VARIATION ACCORDING TO TEMPERATURE
For water and harmless fluids to which the material is classified as CHEMICALLY RESISTANT. In other cases, a reduction of the nominal PN pressure is required (25 years
with safety factor).
---
PRESSURE DROP GRAPH
---
KV 100 FLOW COEFFICIENT
| DN | 10 | 15 | 10 | 25 | 32 | 40 | 50 |
| --- | --- | --- | --- | --- | --- | --- | --- |
| Kv100l/min | 172 | 152 | 258 | 433 | 643 | 928 | 1343 |
The Kv 100 flow coefficient is the Q flow rate of litres per minute of water at a temperature of 20°C that will generate Δp= 1 bar pressure drop at a certain valve position. The Kv100 values shown in the table are calculated with the valve completely open.
---
MINIMUM VALVE SEALING PRESSURE
| DN | 10 | 15 | 20 | 25 | 32 | 40 | 50 |
| --- | --- | --- | --- | --- | --- | --- | --- |
| SXE(bar) | 0,2 | 0,2 | 0,2 | 0,2 | 0,2 | 0,2 | 0,2 |
| SSE(bar) | 0,08 | 0,08 | 0,08 | 0,08 | 0,08 | 0,08 | 0,08 |
The PVC-U SXE valve can only be used with liquids with specific weight under 1.37g/cm3
Dimensions
Components
GET THE LATEST PPH Easyfit True Union Ball And Spring PRICES ON YOUR EMAIL