PVDF Female Threaded Adapter
PVDF Female Threaded Adapter
PVDF Female Adapter manufacturing company in India. This is a plug attached to a wire, cable or piece of hardware and has one or more blank holes that contain electrical terminals. It is designed so that male connectors with exposed conductors can be comfortably inserted into it to ensure a solid physical and electrical connection.
A jack, outlet, or receptacle is another name for PVDF female adapter. Electrical conductors are not directly exposed when this type of connector is detached or removed. Therefore they are less prone to make unintended contact with external objects or conductors. It is used to plug off a fitting in a PVDF pipe fitting system.
We provide superior quality PVDF Female Threaded Adapter (FAPT) at reasonable price. A two- or three-prong electrical outlet, often referred to as a wall outlet. It is the most common female connector. Telephone jacks, headset jacks, coaxial cable chassis connections, and some D-shell connectors for computer serial and parallel ports are common types.
PVDF COMPACT DIAPHRAGM VALVE
PVDF DIALOCK 2-WAY DIAPHRAGM VALVE
PVDF DIAPHRAGM COCK VALVE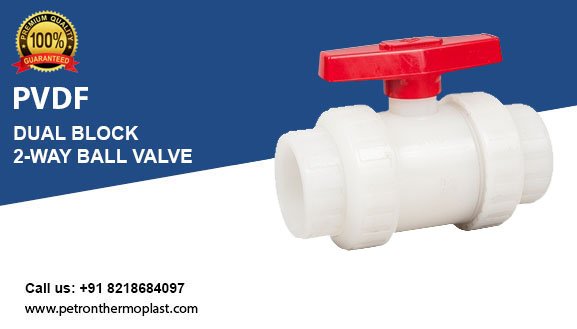 PVDF DUAL BLOCK 2 WAY BALL VALVE
PVDF DUAL BLOCK 3-WAY BALL VALVE
PVDF EASYFIT TRUE UNION BALL AND SPRING CHECK VALVE
PVDF MINI DIAPHRAGM VALVE
PVDF ELECTRIC ACTUATOR 3 WAY BALL VALVE
PVDF PNEUMATIC ACTUATOR 3 WAY BALL VALVE
Size
mm
Weight (kg/pc)
L
D
B
PVC
CPVC
1/2"
44
5
33
0.025
0.029
3/4"
47
5
38
0.035
0.035
1"
54
6
46
0.055
0.042
1-1/4"
60
6
56
0.085
0.113
1-1/2"
65
7
64
0.110
0.110
2"
70
10
77
0.165
0.183
2-1/2"
92
10
91
0.292
0.318
3"
96
12
107
0.400
0.357
4"
108
13
138
0.650
0.700
GET THE LATEST PVDF Female Threaded Adapter PRICES ON YOUR EMAIL