Plastic Materials For Welded Tanks, Benches, And Cabinets
Welding is an economical method for joining plastic sheets such as HDPE, PVC, PP, and PVDF.
Welded applications include chemical tanks, cabinets, and wet benches for the semiconductor industry.
Manufacturing methods include hot gas welding, extrusion welding, and butt welding. If using welding rod, make sure it is compatible with the polymer being joined. Some plastics have to be welded in a nitrogen atmosphere to prevent oxidation.
Fluoropolymer with outstanding mechanical properties and dimensional stability.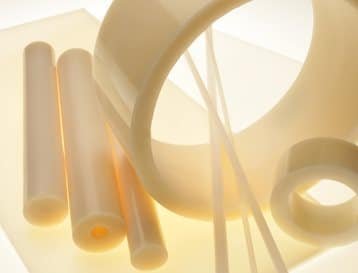 Plastic material with excellent mechanical strength, stiffness, and abrasion resistance.
Flexible fluoropolymer with outstanding chemical resistance and electrical properties.
Flexible fluoropolymer that performs well in extreme temperature and harsh chemical environments.
Low cost, chemical resistant plastic with excellent aesthetic qualities.
Strong, stiff, versatile low cost plastic material that is easy to fabricate, bond, and weld.
High purity engineering plastic with excellent chemical, abrasion, and flame resistance.