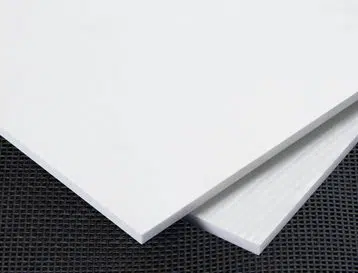 PET Materials (Polyethylene Terephthalate)
PET (polyethylene terephthalate) is a tough, stiff technical plastic with good machining, chemical resistance, and bearing and wear qualities. PET is frequently utilised in food processing machinery applications that need minimal moisture absorption, low thermal expansion, stain resistance, or chemical resistance.
Sodas, water, juices, salad dressings, cooking oil, peanut butter, shampoo, liquid hand soap, mouthwash, medicines, and even tennis balls are packaged in PET containers. PET Materials used to make almost all single-serving and 2-liter bottles of carbonated soft drinks and water marketed in the United States. For take-home prepared food containers that may be reheated in the oven or microwave, special PET grades are utilised.
PET is often used for food processing machinery applications where low moisture absorption, low thermal expansion, resistance to staining, or resistance to cleaning chemicals is required.
PET IS WIDELY USED FOR:
Food processing machinery components
Valve components
Manifolds
Filler pistons
Bearings and bushings
Wear pads
Packaging and machinery parts
Wheels and rollers
PERFORMANCE CHARACTERISTICS:
Strong and stiff
Excellent chemical resistance
Low moisture absorption
Low thermal expansion
Excellent wear characteristics, even in wet environments
Stain resistant
COMMON BRANDS:
Sustadur PET
TECAPET™ PET
Ertalyte®
SHEET
Dimensions:
6 in x 6 in – 48 in x 120 in
Thickness:
0.031 in – 6 in
ROD
Diameter:
0.187 in – 12 in
TUBE
Outside Diameter:
25 mm – 230 mm
Length, width, thickness, and diameter tolerances vary by size, by manufacturer, brand, and grade. Custom sizes and colors available upon request.
PET Properties and Material Options
FDA compliant grades of PET are available.
Enhanced grades of PET Materials are available for improved wear. Ertalyte® TX sheet and Ertalyte® TX rod are internally lubricated FDA and USDA compliant PET that provides a lower wear rate and coefficient of friction than unmodified polyesters and even other internally lubricated grades of acetal.
Ertalyte® TX reduces MRO costs, eliminates the need for lubrication, and is commonly used for applications where food compliancy, chemical resistance, and low wear are critical.
Applications include, but are not limited to, rollers and wheels without bearings, liner bearings, wear and slide pads, dynamic seals, scraper blades, thrust washers, valve seats, journal bearings, and dosing piston and valve.
Tech Tip– PET material is resistant to many CIP (clean in place) wash-down solutions.
TYPICAL PROPERTIES OF PET
| | UNITS | ASTM TEST | PET (SEMICRYSTALLINE) |
| --- | --- | --- | --- |
| Tensile strength | psi | D638 | 11,500 |
| Flexural modulus | psi | D790 | 400,000 |
| Izod impact (notched) | ft-lbs/in of notch | D256 | 0.7 |
| Heat deflection temperature @ 264 psi | °F | D648 | 175 |
| Maximum continuous service temperature in air | °F | | 230 |
| Water absorption (immersion 24 hours) | % | D570 | 0.10 |
| Coefficient of linear thermal expansion | in/in/°Fx10-5 | D696 | 3.9 |
Please ask your Petron Thermoplast representative for more specific information about an individual brand.
Explore the physical, mechanical, thermal, electrical, and optical properties of PET.
Sort, compare, and find the plastic material suited for your application using our interactive properties table.