Tough and durable plastic materials
Plastic materials are often selected for applications that require toughness and impact resistance. Certain plastics such as ABS, polycarbonate, PPSU, and UHMW have outstanding toughness.
Plastics are frequently used for industrial, construction, and military applications when durability is critical. It is important to note that the impact resistance of plastic materials is temperature-dependent.
Outstanding impact resistant low cost plastic, easy to machine, and thermoform.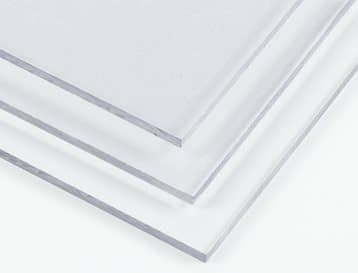 Clear, flexible plastic sheet with excellent drape and blister forming characteristics.
Fluoropolymer with outstanding mechanical properties and dimensional stability.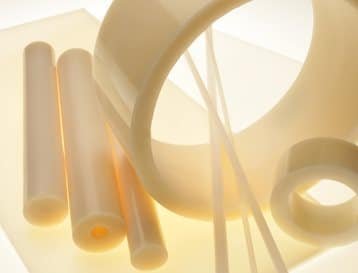 Plastic material with excellent mechanical strength, stiffness, and abrasion resistance.
Soft, flexible copolymer with low-temperature toughness, and stress-crack resistance.
Flexible fluoropolymer with outstanding chemical resistance and electrical properties.
Glass/epoxy composite material with outstanding electrical properties.
A glass reinforced thermoset polyester material with excellent mechanical and electrical properties.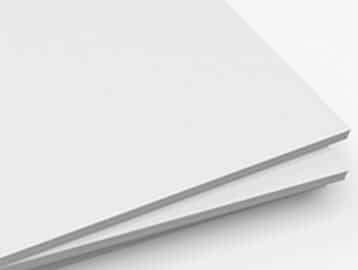 Low cost, tough plastic material that is easy to thermoform and fabricate.
KYDEX® Thermoplastic Sheet
High impact, thermoplastic sheet that is tough, durable, and easy to form.
Engineering plastic with outstanding strength, stiffness, and electrical insulating properties.
Extremely strong, stiff, dimensionally stable plastic material often used in elevated temperature environments.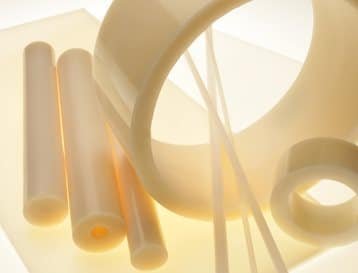 Fluoropolymer with outstanding dimensional stability, mechanical properties, and temperature range.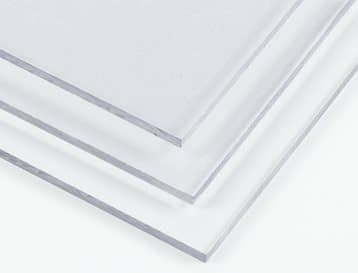 Transparent plastic sheet with good impact resistance and outstanding thermoforming characteristics.
Flexible fluoropolymer that performs well in extreme temperature and harsh chemical environments.
Transparent, general purpose plastic film with excellent ink adhesion.
High temperature thermoplastic material with outstanding impact resistance that is autoclavable.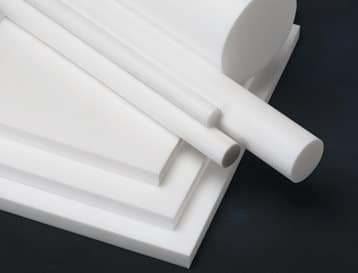 Low friction engineering plastic with outstanding chemical, high temperature, and weathering resistance.
High purity engineering plastic with excellent chemical, abrasion, and flame resistance.
Structural interlayer material for storm, blast, ballistic, and single-point supported glass applications.
Soft, clear polymer is tough and durable with excellent thermoforming characteristics.
Fatigue resistant, flexible, opaque, lightweight, thermoplastic elastomer sheet.
Extremely tough abrasion resistant, low cost plastic, used for a wide range of wear applications.