PVDF Y Strainer / Sediment Strainer
As a Safety Filter, PVDF Y Strainer known as PVDF Sediment Strainers. These are meant to capture any solid contaminants that may sometimes be in the line. Solenoid valves and other devices with small holes, such as pumps or control valves, are protected by this. The filter screen is easily replaceable and is available in a variety of meshes.
The pump and meter are protected by a PVDF sediment strainer, which removes suspended particles and contaminants. The position of the screen can be easily determined due to its transparent thermoplastic structure. Optional in-line cleaning valve flushes collected particles from strainer port
Because of its True Union design, it is easy to install or repair without enlarging the pipeline. A great filtering capacity and minimum pressure drop are two of its key features. As a result of the transparent PVDF sediment strainer, the condition of the filter screen can be easily assessed. Everything about it is a thermoplastic products.
PVDF COMPACT DIAPHRAGM VALVE
PVDF DIALOCK 2-WAY DIAPHRAGM VALVE
PVDF DIAPHRAGM COCK VALVE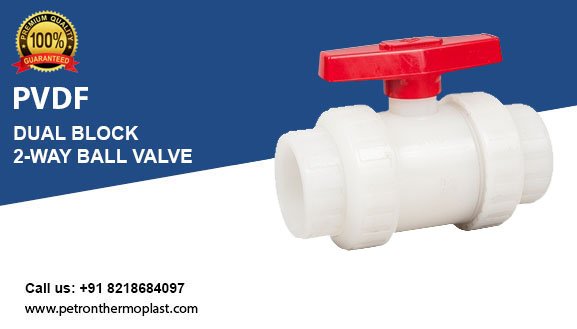 PVDF DUAL BLOCK 2 WAY BALL VALVE
PVDF DUAL BLOCK 3-WAY BALL VALVE
PVDF EASYFIT TRUE UNION BALL AND SPRING CHECK VALVE
PVDF MINI DIAPHRAGM VALVE
PVDF ELECTRIC ACTUATOR 3 WAY BALL VALVE
PVDF PNEUMATIC ACTUATOR 3 WAY BALL VALVE
The RV Sediment strainer limits the passage of any solid particles present in the fluid by means of a strainer.
• Connection system for solvent weld, threaded and flanged joints
• Strainer mounted on an easily removed support that facilitates the cleaning or replacement
•Valve material compatibility (PVC-U) with water conveyance, drinking water and other food substances according to current regulations

• Can be maintained with the valve body installed
Technical specifications
Construction
Sediment strainer
Size range
DN 15 ÷ 50
Nominal pressure
PVC-U Grey
DN 10÷50: PN 16 with water at 20 °C
DN 65: PN 10 with water at 20 °C
DN 80÷100: PN 6 with water at 20 °C
PVC-U Transparent
DN 10÷25: PN 16 with water at 20 °C
DN 32÷50: PN 10 with water at 20 °C
DN 65: PN 6 with water at 20 °C
DN 80÷100: PN 4 with water at 20 °C
Temperature range
0 °C ÷ 60 °C
Coupling standards
Solvent welding: EN ISO 1452, EN ISO 15493, BS
43461, DIN 8063, NF T54-028, ASTM D 2467, JIS K
6743. Can be coupled to pipes according to EN ISO
1452, EN ISO 15493, DIN 8062, NF T54-016, ASTM D
1785, JIS K 6741
Thread: UNI ISO 228-1, DIN 2999, ASTM D 2467, JIS
B 0203
Flanging system: ISO 7005-1, EN ISO 1452, EN ISO
15493, EN 558-1 (DN 10÷50), DIN 2501, ANSI B.16.5
cl.150, JIS B 2220
Reference standards
Construction criteria: EN ISO 1452, EN ISO 15493
Test methods and requirements: ISO 9393
Installation criteria: DVS 2204, DVS 2221, UNI 11242
Valve material
Body: PVC-U grey or trasparent
Strainer: PVC-U or STAINLESS steel
Seal material
EPDM, FKM
Technical Data
Dimensions
Components
Technical Data
PRESSURE VARIATION ACCORDING TO TEMPERATURE
For water and non-hazardous fluids with regard to which the material is classified as CHEMICALLY RESIS-TANT. In other cases, a reduction of the nominal pressure PN is required(25 years with safety factor).
---
PRESSURE DROP GRAPH

---
STRAINER DIMENSION
| Pitch (mm) | 0,7 | 1,0 | 1,5 | 2,0 | 2,5 |
| --- | --- | --- | --- | --- | --- |
| number of holes per cm2 | 260 | 125 | 67 | 36 | 26 |
| ASTM series equivalent in strainer | 45 | 70 | 40 | 35 | 30 |
| ø equivalent hole μm | 370 | 200 | 420 | 550 | 580 |
| strainer material | STAINLESS STEEL | PVC-U | PVC-U | PVC-U | PVC-U |
---
TOTAL STRAINER AREA ATOT (CM2)
| DN | 10 | 15 | 20 | 25 | 32 | 40 | 50 | 65 | 80 | 100 |
| --- | --- | --- | --- | --- | --- | --- | --- | --- | --- | --- |
| Atot | 16 | 16 | 23,5 | 36 | 53 | 69 | 101 | 197 | 247 | 396 |
Dimensions
Components
GET THE LATEST PVDF Sediment Strainer PRICES ON YOUR EMAIL